We get this question asked a lot by consumers. Well…we have an answer for you. As you look for solutions to your GERD and acid reflux issues, we know how frustrating it can be going to the doctor, looking for options to combat these very uncomfortable symptoms.
We have two options for you that we think will go a long way in helping you combat acid reflux and GERD. We're proud to say we have one of the best selling herbal tea blends on Amazon as people are seeing GREAT results with this blend.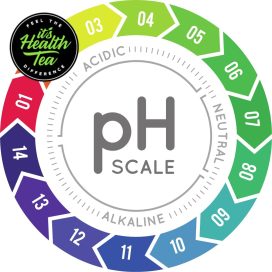 This blend includes 8 powerful herbs that help combat GERD / Acid Reflux / Heartburn. Let's quickly go through them!
GINGER: Ginger root is a natural remedy for heartburn and nausea. Researchers hypothesize that ginger's effectiveness is due to its strong anti-inflammatory properties.
FENNEL SEED: Fennel seeds act as a cleanser for your gut system and having anti-bacterial properties to kill bacteria in the stomach. The nutrient of fennel seeds helps in relaxing the stomach walls and thereby prevents acid reflux.
LICORICE ROOT: Licorice root may reduce the symptoms of gastroesophageal reflux disease (GERD), such as acid reflux (also known as heartburn). One study found licorice root to be more effective at reducing the symptoms of acid reflux than antacids over a two-year period.
CHAMOMILE: Chamomile tea is commonly used to fight symptoms of acid reflux and GERD. It's known for its anti-inflammatory properties and ability to reduce digestive symptoms such as upset stomach. Consuming chamomile tea can also reduce stress which is a key trigger for acid reflux and GERD symptoms.
MARSHMELLOW ROOT: One of the main factors of heartburn and acid reflux is the fact that your esophagus needs a little TLC. Marshmallow Root Tea can actually help strengthen the lining of your esophagus which means you can coat it in a protective lining and keep acid firmly at bay.
ROSEMARY: Rosemary can soothe heartburn and ease intestinal gas and bloating. This is because rosemary is an anti-inflammatory, and inflammation is a common cause of an upset stomach.
YARROW: Yarrow has long been used to treat digestive issues like ulcers and irritable bowel syndrome (IBS), symptoms of which include stomach pain, diarrhea, bloating, and constipation.
SLIPPERY ELM: Slippery elm causes reflux stimulation of nerve endings in the gastrointestinal tract leading to increased mucus secretion. The increased mucus production may protect the gastrointestinal tract against ulcers and excess acidity.
The blend of these powerful herbs is really helping those dealing with this issue an ALL-NATURAL way to combat the digestive issues.
We strongly recommend you give it a try for 30 days and see how you feel.